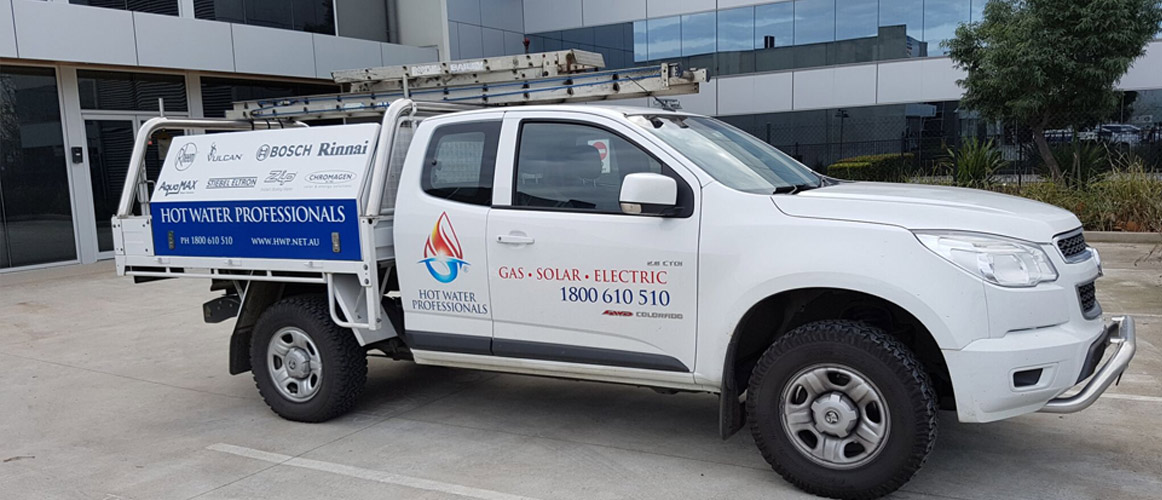 Call us now on 1800 610 510 
to discuss your hot water system issue, or complete the following form and our team of hot water specialists will be in touch as soon as possible.
Do you currently have hot water?
Have you noticed water leaking or a change in the performance of your hot water system?
You may be running out of hot water or you may have noticed that the water is discoloured. Your electricity, gas or water bills may be higher than usual.
Have your hot water requirements changed? Are you looking to upgrade to a more energy efficient or higher capacity hot water system?
Does your building or office block run with a 

Heavy Duty

 Gas Bulk hot water system/ Read our blog on the importance of routine servicing and contact us if you would like to schedule regular servicing to extend the life and efficiency of these systems.
Contact Hot Water Professionals to discuss your hot water problem and arrange a prompt service or repair of your existing system. We service and repair hot water systems within the Melbourne metro area and Mornington Peninsula. Alternatively we can provide the best options for a replacement hot water system, if needed.
Hot Water System Installation
At Hot Water Professionals, we have a variety of quality hot water systems and accessories to suit commercial or domestic use for our customers to choose from. We provide a complete range of hot water products nationwide and hot water system installation services in Metro Melbourne, surrounding areas and Mornington Peninsula to our valued clients.
Health & Safety
As a member of the Master Plumber's Association you can be sure that our experienced specialists at Hot Water Professionals are qualified for the job. Occupational Health & Safety (OH&S) is our top priority when it comes to repairing, servicing and installing hot water heaters for our clients.
There is much more to installing a new hot water system than meets the eye, including connecting to the correct sized gas lines, implementing the recommended thermostat settings, considering flues and ventilation, size and placement of the system, and much more. Hot water systems that have not been installed properly are a health hazard which can cause water leakage, gas leaks and fires.
Having a professional on hand to install your hot water heater is absolutely essential for the health and safety of your home or business. At Hot Water Professionals, we have extensive experience with water heater installations across residential and commercial units including Real Estate, Body Corporates as well as for individual homes.
Our team of hot water experts include reliable, licenced and experienced plumbers and gasfitters. We take the time to understand your individual needs and efficiently install your hot water system with utmost care, health and safety in mind. You can count on our team to provide exceptional and reliable services and ongoing maintenance of your hot water system across Melbourne.
Our Installation Guarantee
Your hot water experience doesn't just end with installation – we provide outstanding after-sales support. Once we've installed your new hot water system, we offer a 6-year warranty on our workmanship. We also provide a 1-year warranty on maintenance works, where parts and labour are supplied exclusively through us.
Whether you're in need of a gas, electric or a solar powered hot water system, we make it our mission to live up to our name as 'Hot Water Professionals,' and provide outstanding services. With our experienced, hot water system installation team on hand, you can rest assured that the job is carried out correctly, safely and strictly to compliance.   
If you're experiencing any issues from your current hot water heater like lukewarm or not hot water, water leakage, an interrupted hot water supply, excessive noise or discoloured water, our team of professionals are here to help.
Call us today to discuss your hot water needs or to arrange a hot water heater installation. We provide professional advice tailored to your individual situation as well as competitive pricing!
Call us now us 1800 610 510 for an installation quote!